ACCA ( Association of Chartered Certified Accountants ) is one of the qualifications which is constantly anticipating and adapting the challenges for the professionals of tomorrow with regular research on a required new skill set by employers, and ISDC Learning's ACCA Qualification training programme is one of the easiest routes to achieve this prestigious global qualification.
ACCA Accredited Programmes
Expedite your journey to being an ACCA Professional with exclusive exemptions through ISDC Learning's state of the art digital learning platform ISDCPro.
ACCA is one of the sought out Global Qualifications for aspirants who are looking forward to become a Global Accounting Professional. There are several routes to an ACCA membership and many students undertake prior learning which is equivalent to some ACCA exams. In order to ensure that students' entry points match the knowledge and skills, they have acquired from their previous qualifications, ACCA provisions paper exemptions. Exemption accreditation enables ACCA to award a specific level of exemption to graduates of an educational programme following a full assessment of the programme's regulations, syllabus and assessments. This presents the learners with the quickest possible route to an ACCA membership.
ISDC Learning's state of the art digital learning platform ISDCPro enables learners who have completed or are pursuing higher/graduate/post-graduation for approved Institutions/Colleges/Universities to advantage of these exemptions and complete ACCA with exclusive paper exemptions.
ACCA with Exemption Accreditation
Exemption accreditation enables ACCA to award a specific level of exemption to graduates of an educational programme following a full assessment of the programme's syllabus and assessments. Programmes delivered at educational institutions that have been franchised or accredited by ACCA is eligible for multiple paper exemptions.
ACCA accredits programmes conducted by educational institutions worldwide. ACCA can accredit the following types of qualifications for exemption:
Certificates

Diplomas

Foundation degrees
Bachelor degrees
Postgraduate qualifications
Professional qualifications
State University Programmes with Exclusive Paper Exemptions for ACCA Qualification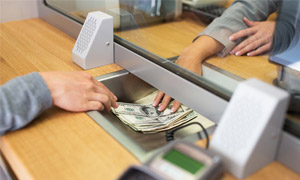 B.Com (Banking & Insurance / Taxation)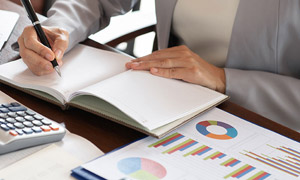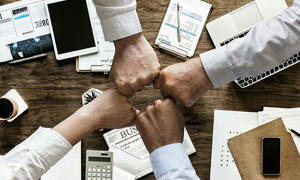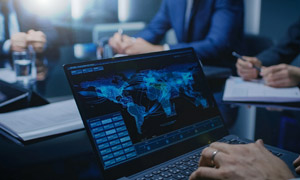 B.Com (Computer Application/ Cooperation)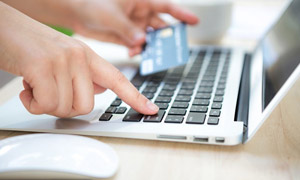 B.Com (Computer Application/ Cooperation)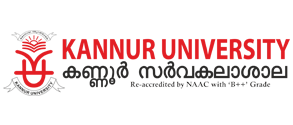 Each level of the ACCA Qualification is designed to muster a perfect Financial Professional. ACCA provides multiple entry pathways to its qualification.
Gain a broad understanding of essential accounting techniques such as effective Business Operations, Management Accounting and Financial Accounting.
Business Technology (BT)
Management Accounting (MA)
Financial Accounting (FA)
Develop the strong, practical skills that are part of the strategic finance professional toolkit- including Taxation, Financial Reporting and Audit.
Corporate & Business Law (LW)
Performance Management (PM)
Taxation (TX)
Financial Reporting (FR)
Audit & Assurance (AA)
Financial Management (FM)
Gain an optional BSc in Applied Accounting in partnership with Oxford Brookes University.
Develop the technical expertise, ethics and professional skills you need to make an impact in the workplace. Every element of the Strategic Professional level has a real-world focus:
Strategic Business Leader (SBL)
This innovative case study exam is designed to mirror the workplace. You'll draw on strategy, leadership, governance and risk, innovation and sustainable performance to show you have the blend of skills employers are looking for.
Strategic Business Reporting (SBR)
This exam takes reporting to a new level- helping you develop the skills to communicate the implication of transactions and reporting to different stakeholders.
This opportunity to specialise in an area that's relevant to your career goals.
Advanced Financial Management (AFM)

Advanced Performance Management (APM)
Advanced Taxation (ATX)
Advanced Audit & Assurance (AAA)
Gain an optional MSc in Professional Accountancy in partnership with the University of London.
Practical Experience Requirement (PER)

This is where you put your learning into practice and gain the real world knowledge and experience employers are looking for. To qualify as an ACCA member, you need 36 months of relevant professional experience and you can start working towards it at any stage of the ACCA Qualification.
ACCA professionals are hired across various cross functional domains. The holistic approach to curriculum prepares you for a variety of roles, including strategic ones such as CFO and CEO. Below mentioned are some of the job profile into which ACCA members hired:
Investment Advisory
Risk Advisory
Audit and Assurance
Accounting Advisory
Internal Audit
Taxation
Corporate Finance & more.
WHY

?
Implementing a learner-oriented learning methodology through a state of the art digital learning platform, ISDC Pro makes ACCA more accessible to anyone, anywhere, anytime.
ISDC Pro's learning technique incorporates video lessons, practise questions, energizers, test simulation, webinars, and a unique individualised study plan to enhance the student experience of attaining an ACCA Qualification.
We provide the students with ACCA approved study text & exam that corroborates with the advancing nature of the industry.
Our expert panel of teaching faculties consists of dynamic Academicians, Management Professionals and Industry Experts who are dedicated to transforming students into global professionals.