BA (Hons) Business Management
BA (Hons) Business Management
is a 3 year Bachelor's programme. Making a progressive, faster and affordable journey to a UK Academia, the learners go through two extensive learning phases when it comes to completing their Bachelor's Degree. Initially, the learners will pursue a 72-week online mode of learning and upon successful completion of the same, gain direct entry into the
final
year of the
BA (Hons) Business Management
programme and pursue the final year On-Campus at
De Montfort University, UK
. Upon successful graduation, the learner will be eligible to apply for a two-year Post Study Work Visa (as dictated under the current UK rules and regulations).
Save More than £ 25,000 towards your UK Degree.
Pursue the final year of your degree in the UK.
Be eligible to apply for 2 Years PSW Visa*.
BA (Hons) Business Management is a highly practical program that has been designed with the future in mind. Taking into consideration growing disciplines such as artificial intelligence, you will study several defined business areas that reflect the ever-changing needs of the market. These include modules such as Digital Transformation and Innovation in Business and Ethical and Responsible Leadership.
Employability is at the heart of our Business Management course. Alongside the opportunity of a year-long placement, you will also work on integrated case studies, which will give you the opportunity to hear from and gain insight into global brands such as Apple and Amazon. You will step away from the confines of your text books and apply your theoretical knowledge to practical business simulations set by executives from these global businesses.
You will receive an excellent grounding in all aspects of business management, incorporating knowledge from a range of disciplines such as accounting, economics, finance, human resource management, marketing, and sustainability.
About De Montfort University
De Montfort University, popularly known as DMU, is a public university in the city of Leicester, England. Originally founded as the Leicester School of Art in 1870, the university has evolved through many incarnations including the Leicester Colleges of Art and Technology and Leicester Polytechnic. The university adapted according to the changing times and kept on adding new subjects, such as engineering, building, and machine drawing.
This university has specialized faculties for all types of streams such as Faculty of Art, Design and Humanities, Faculty of Business and Law, Faculty of Health and Life Sciences and Faculty of Computing, Engineering, and Media. It offers more than 100 undergraduate courses, and over 70 Master's programs in the areas of business, law, art, design, humanities, media, engineering, energy, computing, sciences, and social sciences. Each year more than 2,700 international students from more than 130 countries choose to study with the university.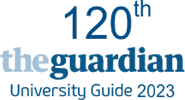 Entry to University Programme is open for students who have accomplished the SCQF Levels 7 & 8 or the International Graduate Programme at ISDC Learning.
Note: The Undergraduate Diploma comprises of the ISDC International Certificate in Business and the ISDC International Specialised Diploma in Business qualifications which have been credit rated by the National Qualifications Framework (NQF) of Scotland at Level 7 & 8 respectively on the Scottish Credit and Qualifications Framework (SCQF) with 120 allocated SCQF credits at each levels. Both qualifications enable students to progress to relevant undergraduate programmes of study in compliance with the entry requirements of individual universities in the UK with Credit Exemptions. In addition, both qualifications are at Level 5 of the European Qualifications Framework (EQF).
Year 1
Modules
Principles of Business Management
Marketing Management
Personal and Professional Development
Talent Management
Business Economics
Fundamentals of Business Accounting
Credits Awarded: 120
Exit Award: Upon successful completion the learner is awarded with International Certificate in Business (SCQF Level 7).
Year 2
Year 3
Business skills are incredibly transferable to virtually any field, and roles within a management context will benefit from your new commercial knowledge. Positions in finance, consultancy, project management, advertising and marketing are also likely to be well-suited for our graduates.
Please fill in the form and an expert from the admissions office will call you soon.