BSc (Hons)
Criminal Psychology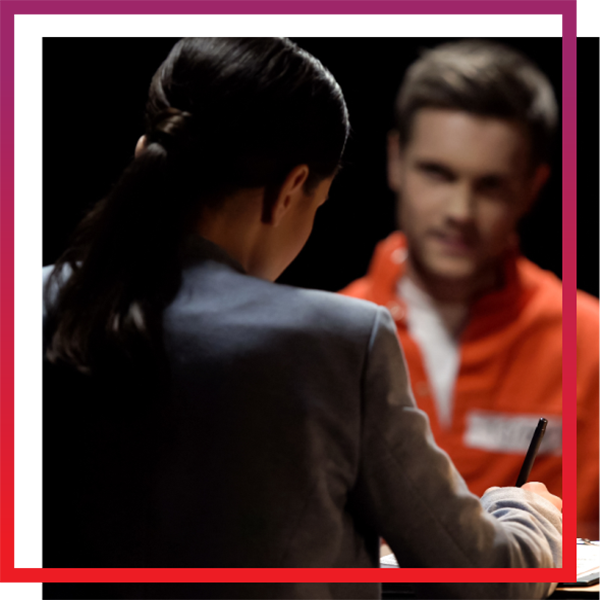 Does the rapidly expanding field of criminal psychology interest you? Do you want to learn more about the critical issues facing today's criminal justice system?  Take a deeper look inside the criminal mind with our degree.
This programme gives you the opportunity to study alongside fellow professionals and classmates to take part in thought-provoking modules covering topics such as offender profiling, risk management and offender rehabilitation.
Our course emphasises the importance of evidence-based practice along with the integration of psychological theory to understand, reduce and prevent offending behaviour. You'll also study the core areas of psychology including cognitive, social and developmental psychology.
You'll have the opportunity to explore fascinating topics including:
the study of the social factors that impact on individual's lives
Completing this course will help you:
Finally, you'll be able to build on your research skills acquired during the programme through your final project on a criminal psychology topic that is of personal interest to you.
Please note: This programme is not accredited by the British Psychological Society (BPS). If you would like to study a BPS accredited course, please see our BSc (Hons) Psychology.
Our courses involve a range of technical competencies which can be applied immediately to the real world, making you an asset to any team or employer.
Graduates of the course will have a holistic understanding of both business and psychology in addition to a wide range of transferable skills including critical thinking, research, self-motivation and communication.
On this course you can choose optional modules to tailor your learning to your personal interests.
Full tuition fee: £18,500
Monthly tuition fee: £385
Designated for undergraduate student loans in England.
Simple monthly payment plan available, enabling you to spread the cost over the duration of your studies.
Full payment discount if you pay upfront.
Partial scholarship available for international students residing in specific regions outside of the UK.
Please note that a maximum of two discounts or scholarships can be applied. Find out more information about our discounts and scholarships here.
Our course fees are fully inclusive – all teaching materials and required reading are included, and there are no hidden charges for assessments or resits. We also charge the same fee for domestic and international students.
We want to give everyone the opportunity to experience a University of Essex Online course. We think you'll love it! But if, within the first 21 days, you decide it's not for you, you'll receive a full refund.
Δ All tuition fees shown are net of any applicable sales tax payable by you in your country of residence. Where we are required to add sales tax at the local statutory rate, this will be added to the tuition fees shown and confirmed during the payment process.