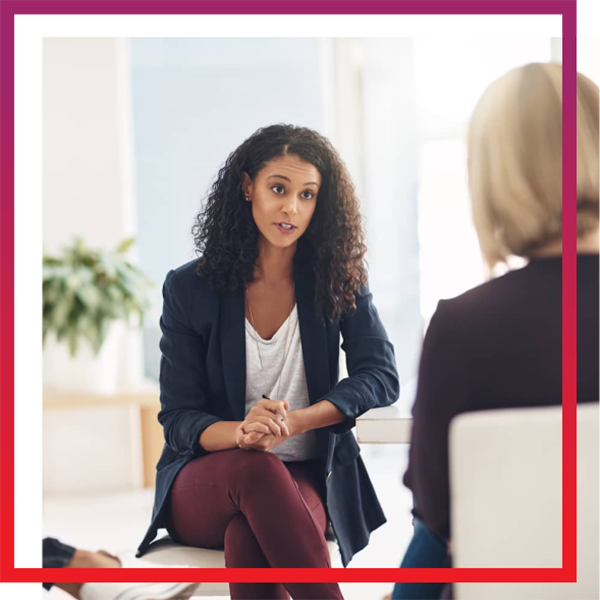 For the curious and courageous, this online BSc (Hons) Psychology challenges your thinking and explores the way in which our minds function. It is one of the few 100% online programmes accredited by the British Psychological Society (BPS).
On this degree you'll learn about the scientific and theoretical underpinnings of psychology as well as delving into several specialised areas. You also have optional modules to pick from, so you can tailor your own path and give yourself an insight into an area which you may want to pursue in the future.
Throughout this degree, you'll have the opportunity to explore a broad range of topics including:
Completing this course will help you:
Finally, you'll be able to build on your research skills acquired during the programme through your final project on a psychology topic that is of personal interest to you.
The course includes content relevant to meet the BPS's requirements of the Graduate Basis for Chartered Membership Curriculum (GBC). This is an important step towards becoming a Chartered Member of the Society. If you hope to continue to study psychology after your degree, it is recommended that you choose an accredited course so that you can leave your options open for your future career.
Graduate membership is an essential starting point for your career as a qualified psychologist and is a prerequisite for many BPS accredited postgraduate and doctoral programmes. Without eligibility for the GBC you will not be able to complete society-accredited postgraduate and professional study.
You'll be working with the our dedicated, motivated and passionate tutors who are all specialist in their own fields. They will be available for support and guidance to all our students.
You'll develop a number of transferable skills including critical-thinking, communication, evidence-based reasoning, investigative abilities, data analysis and many more.
On this course there are also optional modules so you can tailor your learning to suit your own personal interests.
Full tuition fee: £18,500
Monthly tuition fee: £385
Designated for undergraduate student loans in England.
Simple monthly payment plan available, enabling you to spread the cost over the duration of your studies.
Full payment discount if you pay upfront.
Partial scholarship available for international students residing in specific regions outside of the UK.
Please note that a maximum of two discounts or scholarships can be applied. Find out more information about our discounts and scholarships here.
Our course fees are fully inclusive – all teaching materials and required reading are included, and there are no hidden charges for assessments or resits. We also charge the same fee for domestic and international students.
We want to give everyone the opportunity to experience a University of Essex Online course. We think you'll love it! But if, within the first 21 days, you decide it's not for you, you'll receive a full refund.
Δ All tuition fees shown are net of any applicable sales tax payable by you in your country of residence. Where we are required to add sales tax at the local statutory rate, this will be added to the tuition fees shown and confirmed during the payment process.