Master of Public Health (MPH)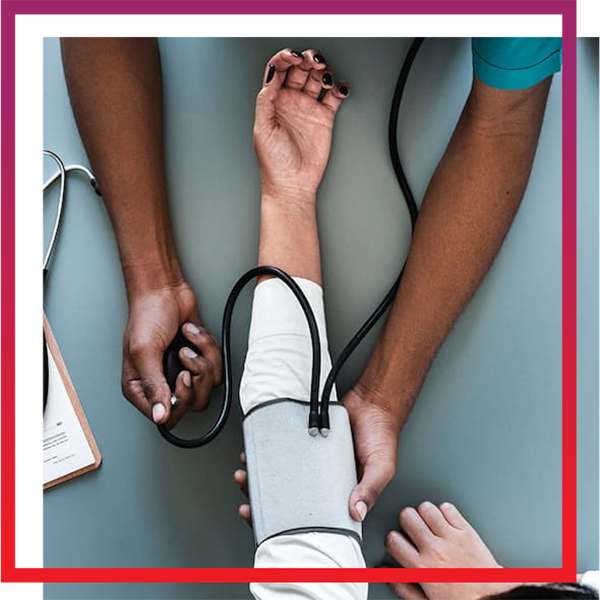 Our online Master of Public Health students aren't just studying a degree – they are changing the world around them. Designed with busy health professionals in mind, this programme will provide you with an ideal foundation to develop as an effective public health professional.
Through our programme you'll gain a critical understanding of the key concepts underlying global public health. You'll explore a variety of public health areas such as how public health is dealt with across the globe.  You'll be able to discuss the trends in diseases that affect global health and what it means for where you work.
Throughout this course, you'll explore a broad range of topics including:
Completing this course will help you:
Finally, you'll get a chance to put what you have learnt into practise when you undertake an independent research project in your dissertation.
Royal Society For Public Health (RSPH) Membership
As a leading voice in public health, RSPH provides opportunities for students to maintain up-to-date knowledge, access exclusive resources, explore potential careers and occupations, network with like-minded people, and be recognised as a committed public health professional.
All Master of Public Health students will be provided with a 1 year student membership with the RSPH following the completion of their first module. Upon completion of their postgraduate programme with UoEO, students will be eligible to apply for Fellowship of RSPH. If applying before their Student Member status expires, they can upgrade without being charged the upgrade fee.
Our specialist tutors and dedicated student support adviser will be on hand to guide you through your Master of Public Health degree.
You'll be assessed through a variety of methods including discussion forums, assignments and a poster presentation.
You'll gain a 1-year RSPH membership which will give you access to extra webinars, journals and conference plus the chance to have your work looked at by other students and health professionals.
Full tuition fee: £11,222
Designated for postgraduate student loans in England.
Simple monthly payment plan available, enabling you to spread the cost over the duration of your studies.
Full payment discount if you pay upfront.
Partial scholarship available for international students residing in specific regions outside of the UK.
Alumni discount of 10% of the tuition fee available if you are a previous graduate with the University of Essex or University of Essex Online.
Please note that a maximum of two discounts or scholarships can be applied. Find out more information about our discounts and scholarships here.
Our course fees are fully inclusive – all teaching materials and required reading are included, and there are no hidden charges for assessments or resits. We also charge the same fee for domestic and international students.
If you are based in the UK, you may also be able to access funding from external sources to contribute towards your tuition fees. This Health Careers website contains some resources you can look into.
If you are not based in the UK, Public Health Organisations in your home country may be able to offer support or direct you to sources of funding opportunities. To learn more, visit the  Public Health and World Bank  sites.
We want to give everyone the opportunity to experience a University of Essex Online course. We think you'll love it! But if, within the first 21 days, you decide it's not for you, you'll receive a full refund.
Δ All tuition fees shown are net of any applicable sales tax payable by you in your country of residence. Where we are required to add sales tax at the local statutory rate, this will be added to the tuition fees shown and confirmed during the payment process.
Our Expert Staff
Subject specialists, industry authorities and experienced academics: the tutors who teach modules on our Master of Public Health (MPH) are experts in the field of health.
Our Expert Staff
Subject specialists, industry authorities and experienced academics: the tutors who teach modules on our Master of Public Health (MPH) are experts in the field of health.
Please fill in the form and an expert from the admissions office will call you soon.