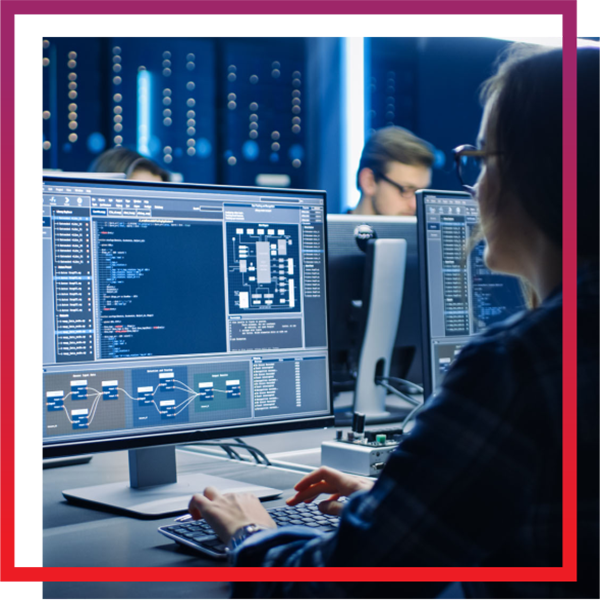 Expand your horizons and gain a deeper understanding of the way technology and computers work, while unlocking access to the broad array of computer science careers.
As technology plays a larger role in our day-to-day lives, computing professionals are presented with an ever-increasing array of career pathways to explore. This 100% online and part-time MSc Computer Science will help you develop practical skills and technical knowledge across a range of essential computing topics, while simultaneously building on key transferable skills such as problem solving, research and teamwork.
This conversion course begins with an overview module that considers the fundamental theories and principles of computing and introduces you to key trends in the field. Later in the course, you will study a range of topics including:
Completing this course will help you:
The technical skills you will develop will be an asset in whichever area of computer science you go on to work in. Throughout the course you will develop a number of programs and applications, and your degree will culminate in an individual project and dissertation. If anything captures your interest during the course that you to want to study in more detail, this is your opportunity to spend a third of the course focusing on it.
Following a successful advisory visit, BCS, The Chartered Institute for IT, will undertake a full accreditation visit in the 2021/22 academic year, to consider programmes for accreditation towards Chartered IT Professional (partial CITP).
There's no need to download lots of different software packages – all programming languages are included within the tuition fee and all work is carried out in our online development environment.
This conversion course will enable you to access the broad range of computer science vacancies, even if you don't have a computing background.
No need to take a career break – complete this course 100% online and part-time.