MSc Supply Chain Management and
Global Logistics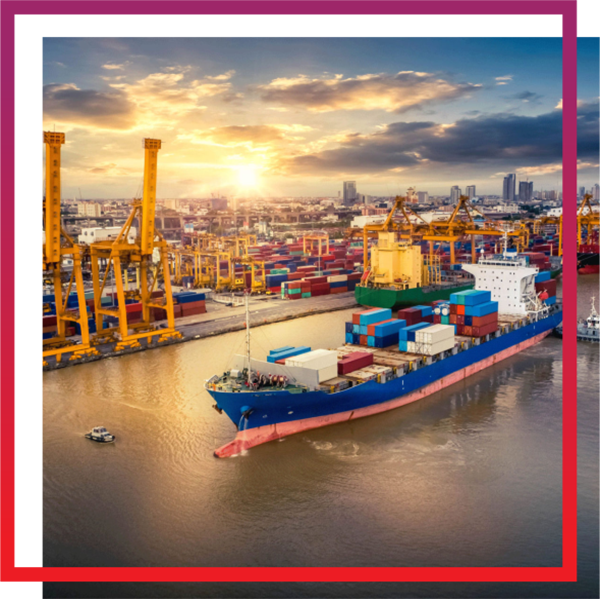 Modern supply chain management is about much more than warehousing and transport – it considers every step of the carefully balanced process between procurement of raw materials up to receipt by the final consumer, and those working in this industry need to have academic underpinnings to their experience to reach senior roles.
Our MSc Supply Chain Management and Global Logistics* has been developed to impart the knowledge that a logistics professional needs to know to succeed within the field, with a particular focus on procurement, sustainability, and the use of major developments in digital business management such as artificial intelligence and big data. Tutors will make use of a simple t-shirt example to contextualise their course material throughout the entire programme, encouraging students to see beyond the seemingly straightforward product to the complexities within every stage of its supply.
Modules have been integrated within the programme as a whole to provide a comprehensive and logical progression of course content. Examples of topics you will study include:
Completing this course will help you:
Towards the end of your degree, you will apply the new skills and knowledge you have gained to an individual research project on the topic of your choice.
Focus on contemporary topics including procurement, sustainability and the use of big data.
The course has been designed as a whole to allow you to progress seamlessly between modules, building upon your understanding of each topic in turn.
Prepares you to enter or progress within the high-demand industry of supply chain management, with up to six job vacancies for every applicant in the field.
Full tuition fee: £11,570


Designated for postgraduate student loans in England.
Designated for postgraduate student loans in England.
Full payment discount of 5% of the tuition fee if you pay upfront.
Partial scholarship available for international students residing in specific regions outside of the UK.