BSc International Business Management
BSc International Business Management is a 3 year Bachelor's programme. Making a progressive, faster and affordable journey to a UK Academia, the learners go through two extensive learning phases when it comes to completing their Bachelor's Degree. Initially, the learners will pursue a 72-week online mode of learning and upon successful completion of the same, gain direct entry into the final year of the BSc International Business Management programme and pursue the final year On-Campus at the University of East London. Upon successful graduation, the learner will be eligible to apply for a two-year Post Study Work Visa (as dictated under the current UK rules and regulations).
Save More than £ 25,000 towards your UK Degree.
Pursue the final year of your degree in the UK.
Be eligible to apply for 2 Years PSW Visa*.
BSc International Business Management from the University of East London is designed to train you for the jobs of the future; you'll be taught the fundamentals of business management in the wider context of the contemporary business landscape, ensuring your skills will remain flexible and adaptable as the world changes. The programme combines practical professional experience with creative approaches to enterprise and innovation that will develop your entrepreneurial spirit. We incorporate as much hands-on experience and professional training as possible; you'll visit businesses across London, learn from guest speakers, and study work-based projects, with opportunities to take up internships and spend a year in work.
About the University of East London
The University of East London is noted for its career-focused courses that are innovative, entrepreneurial, and inspiring. These courses emphasise the development of job-specific abilities like critical thinking, creativity, emotional quotient, and problem-solving ability. The university has a strategic location with its campuses in Stratford and the historic Royal Albert Dock. Celebrating the rich diversity of its students and staff, the University of East London welcomes approximately 18,000 students of almost 140 nationalities. Having association with global organisations, the University of East London is committed to preparing the students to lead the world today and be ready for the future world.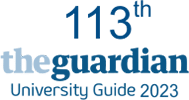 Entry is open to students who have successfully completed SCQF Level 7&8/ Undergraduate Diploma from ISDC Learning.
Note: The Undergraduate Diploma comprises of the ISDC International Certificate in Business and the ISDC International Specialised Diploma in Business qualifications which have been credit rated by the National Qualifications Framework (NQF) of Scotland at Level 7 & 8 respectively on the Scottish Credit and Qualifications Framework (SCQF) with 120 allocated SCQF credits at each levels. Both qualifications enable students to progress to relevant undergraduate programmes of study in compliance with the entry requirements of individual universities in the UK with Credit Exemptions. In addition, both qualifications are at Level 5 of the European Qualifications Framework (EQF).
Year 1
Modules
Principles of Business Management
Marketing Management
Personal and Professional Development
Talent Management
Business Economics
Fundamentals of Business Accounting
Credits Awarded: 120
Exit Award: Upon successful completion the learner is awarded with International Certificate in Business (SCQF Level 7).
Year 2
Year 3
The programme equips you for a wide range of careers, such as Marketing manager, HRM strategist, or executive and is particularly suited for those with an international presence.  It also equips students to take up the role of consultant or entrepreneur.
Please fill in the form and an expert from the admissions office will call you soon.