BA Business and Management
BA Business and Management is a 3 year Bachelor's programme. Making a progressive, faster and affordable journey to a UK Academia, the learners go through two extensive learning phases when it comes to completing their Bachelor's Degree. Initially, the learners will pursue a 72-week online mode of learning and upon successful completion of the same, gain direct entry into the final year of the BA Business and Management programme and pursue the final year On-Campus at University of Essex. Upon successful graduation, the learner will be eligible to apply for a two-year Post Study Work Visa (as dictated under the current UK rules and regulations).
Save More than £ 25,000 towards your UK Degree.
Pursue the final year of your degree in the UK.
Be eligible to apply for 2 Years PSW Visa*.
BA Business and Management from the University of Essex will help you achieve a degree-level qualification with a range of focused and fascinating topics, including global business environment and international trade and economics, the role of strategy and policy in the success of business organisations, international marketing and distribution and forms of business unit and the laws relating to them. This cutting-edge programme will bring you up to speed with the latest innovations in business and management while providing you with up-to-date insights into the business world.
About University of Essex
Ranked at 42nd, the University of Essex is a public research university in Essex, England. Established in 1963 the university welcomed students in 1964 and acquired university status by Royal Charter in 1965. With 14,926 students, the University of Essex is a plate glass university and has been awarded the Queen's Anniversary Prize on two occasions for advancing Human Rights in 2009 and Social and Economic Research. The University is rated Gold for Teaching Excellence by the TEF and has been named the University of the Year at the Times Higher Education Awards.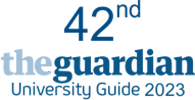 Entry to University Programme is open for students who have accomplished the SCQF Levels 7 & 8 or the International Graduate Programme at ISDC Learning.
Note: The Undergraduate Diploma comprises of the ISDC International Certificate in Business and the ISDC International Specialised Diploma in Business qualifications which have been credit rated by the National Qualifications Framework (NQF) of Scotland at Level 7 & 8 respectively on the Scottish Credit and Qualifications Framework (SCQF) with 120 allocated SCQF credits at each levels. Both qualifications enable students to progress to relevant undergraduate programmes of study in compliance with the entry requirements of individual universities in the UK with Credit Exemptions. In addition, both qualifications are at Level 5 of the European Qualifications Framework (EQF).
Year 1
Modules
Principles of Business Management
Marketing Management
Personal and Professional Development
Talent Management
Business Economics
Fundamentals of Business Accounting
Credits Awarded: 120
Exit Award: Upon successful completion the learner is awarded with International Certificate in Business (SCQF Level 7).
Year 2
Year 3
Business skills are incredibly transferable to virtually any field, and roles within a management context will benefit from your new commercial knowledge. Positions in finance, consultancy, project management, advertising and marketing are also likely to be well-suited for our graduates.
Please fill in the form and an expert from the admissions office will call you soon.