BA Professional Studies is a 3 year Bachelor's programme. Making a progressive, faster and affordable journey to a UK Academia, the learners go through two extensive learning phases when it comes to completing their Bachelor's Degree. Initially, the learners will pursue a 72-week online mode of learning and upon successful completion of the same, gain direct entry into the final year of the BA Professional Studies programme and pursue the final year On-Campus at University of Portsmouth. Upon successful graduation, the learner will be eligible to apply for a two-year Post Study Work Visa (as dictated under the current UK rules and regulations).
Save More than £ 25,000 towards your UK Degree.
Pursue the final year of your degree in the UK.
Be eligible to apply for 2 Years PSW Visa*.
BA Professional Studies from the University of Portsmouth will help you gain skills and knowledge in areas such as business, marketing, finance and project management. The programme enables the learners to develop the ability to analyse problems, research and propose solutions, and make important decisions.The programme helps you to develop transferable skills in your choice of subject.
About the University of Portsmouth
University of Portsmouth is an open university located in the city of Portsmouth. The roots of the University can be traced back to 1870, known as Portsmouth Polytechnic until 1992 when the University of Portsmouth was inaugurated. It is one of only four universities in the South-East to be rated Gold in the Government Teaching Excellence Framework. The University of Portsmouth is a member of the University Alliance and The Channel Islands Universities Consortium with 25,515 students. The university has several highly regarded study programmes that have been placed in top categories by various organisations. Aside from that, the university's research work was also recognised as exceptional in the 2014 Research Excellence Framework.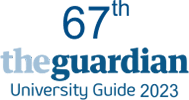 Entry is open to students who have successfully completed SCQF Level 7&8/ Undergraduate Diploma from ISDC Learning.
Note: The Undergraduate Diploma comprises of the ISDC International Certificate in Business and the ISDC International Specialised Diploma in Business qualifications which have been credit rated by the National Qualifications Framework (NQF) of Scotland at Level 7 & 8 respectively on the Scottish Credit and Qualifications Framework (SCQF) with 120 allocated SCQF credits at each levels. Both qualifications enable students to progress to relevant undergraduate programmes of study in compliance with the entry requirements of individual universities in the UK with Credit Exemptions. In addition, both qualifications are at Level 5 of the European Qualifications Framework (EQF).
Year 1
Modules
Principles of Business Management
Marketing Management
Personal and Professional Development
Talent Management
Business Economics
Fundamentals of Business Accounting
Credits Awarded: 120
Exit Award: Upon successful completion the learner is awarded with International Certificate in Business (SCQF Level 7).
Year 2
Year 3
In general management, marketing, sales management, logistics, financial services, operations management and human resources management, University of Portsmouth graduates are proving their worth to companies in the UK and internationally. Graduates have also set up their own businesses or taken their learning even further as postgraduate students.
.
Please fill in the form and an expert from the admissions office will call you soon.