BA Human Resource Management
BA Human Resource Management is a 3 year Bachelor's programme. Making a progressive, faster and affordable journey to a UK Academia, the learners go through two extensive learning phases when it comes to completing their Bachelor's Degree. Initially, the learners will pursue a 72-week online mode of learning and upon successful completion of the same, gain direct entry into the final year of the BA Human Resource Management programme and pursue the final year On-Campus at University of Strathclyde. Upon successful graduation, the learner will be eligible to apply for a two-year Post Study Work Visa (as dictated under the current UK rules and regulations).
Save More than £ 25,000 towards your UK Degree.
Pursue the final year of your degree in the UK.
Be eligible to apply for 2 Years PSW Visa*.
Humarn Resource Mangment (HRM) is about the relationship between employers and employees and how people are managed in the workplace. BA Human Resource Management from the University of Strathclyde covers areas such as recruitment and selection, training and developing and managing conflict at work. These are an important part of the management process in all organisations. You will study a range of business disciplines across four subject modules, plus three core integrating modules in international business, business knowledge and skills via the Management Development Programme (MDP) and academic skills. The approach to learning is active and problem-based, with students working in project teams. The MDP provides an opportunity to integrate the knowledge and experience gained from your business subjects. Each year of MDP focuses on different aspects of business and the content of MDP is constantly evolving and being updated and enhanced.
About the University of Strathclyde
The University of Strathclyde is a leading international technological university based in the centre of Glasgow.  Inspired by the founding principle as 'a place of useful learning', the university's mission is to make a positive difference in the lives of their students, to society and the world. The university's excellence in research is evidenced by its position amongst the UK's top 20 research-intensive universities, according to the Times Higher Education's analysis of REF2014, and by the growth in range and scale of our research collaborations. Strathclyde was named the Times Higher Education UK University of the Year 2019, the Sunday Times Good University Guide Scottish University of the Year 2020 and was awarded the Queen's Anniversary Prize for Higher and Further Education for its excellence in energy innovation.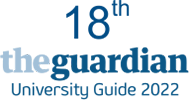 Entry is open to students who have successfully completed SCQF Level 7&8/ Undergraduate Diploma from ISDC Learning.
Note: The Undergraduate Diploma comprises of the ISDC International Certificate in Business and the ISDC International Specialised Diploma in Business qualifications which have been credit rated by the National Qualifications Framework (NQF) of Scotland at Level 7 & 8 respectively on the Scottish Credit and Qualifications Framework (SCQF) with 120 allocated SCQF credits at each levels. Both qualifications enable students to progress to relevant undergraduate programmes of study in compliance with the entry requirements of individual universities in the UK with Credit Exemptions. In addition, both qualifications are at Level 5 of the European Qualifications Framework (EQF).
Year 1
Modules
Principles of Business Management
Marketing Management
Personal and Professional Development
Talent Management
Business Economics
Fundamentals of Business Accounting
Credits Awarded: 120
Exit Award: Upon successful completion the learner is awarded with International Certificate in Business (SCQF Level 7).
Year 2
Year 3
A degree in Human Resource Management from Strathclyde is greatly valued by employers. Graduates find jobs directly related to HRM while others go into broader business and administrative roles.
Please fill in the form and an expert from the admissions office will call you soon.